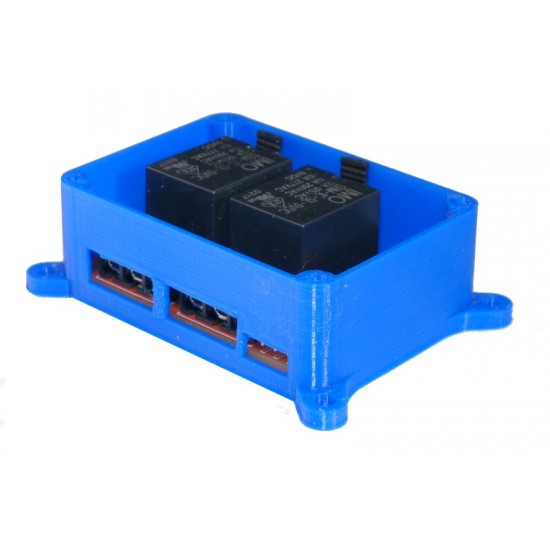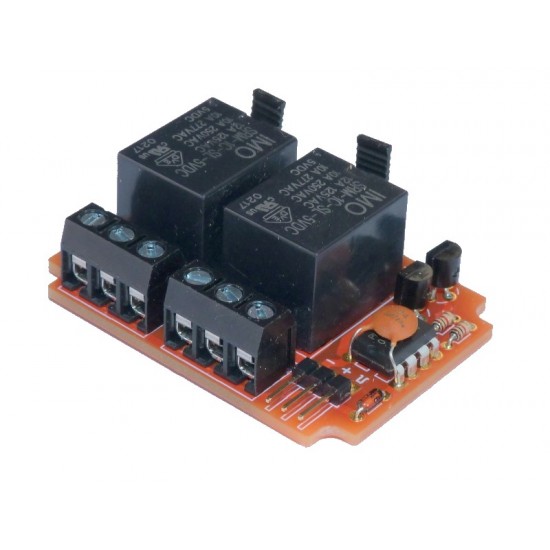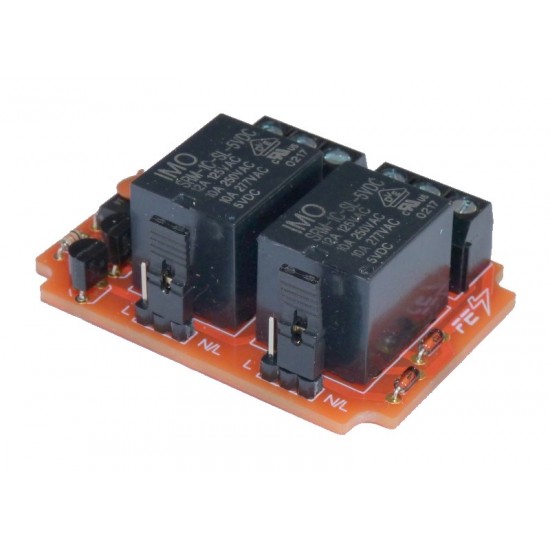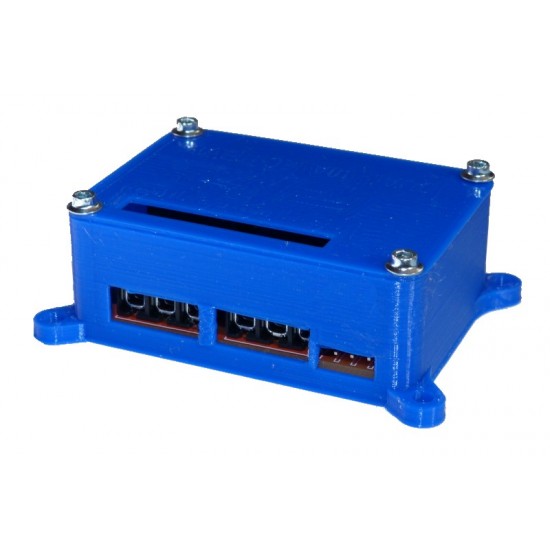 New




Dual 10 Amp Relay
Overview
This unit allows the signal from a standard radio control receiver to independently activate a pair of relays, each capable of switching up to 10 amps at 30 volts for the control of lamps, motors, bilge pumps, solenoids, sound effects etc.
Main Features:
Dual Channel
10A 30Vdc / Channel Relay rating
SPDT relays - reversing motor control easily implemented
Fully rated 16A terminal blocks with terminals on a 5mm pitch for wiring up to 2.5mm2
Latching and non-latching modes
Built in failsafe that de-energises both relays in the event of loss of RC signal 
Power up delay of 4 seconds that prevents false triggering whilst radio receivers initialise
Includes lead that plugs directly into the radio receiver

Access to relay connections available even when mounted within enclosure
Takes its power direct from the receiver supply
Supplied complete with instruction booklet
Description:
This is an alternative method to that often used of fitting a servo with a cam to operate a microswitch at some point on its travel.  A further benefit is that this unit's software allows the user to optionally configure the switching action to be latching or non-latching (momentary).  Latching action is mainly used for circuits intended to stay ON the majority of the time (lights, smoke generators etc..) whereas non-latching is mainly used for circuits that will only be switched ON briefly (sound effects, bow thrusters etc..).
As this is a dual switch unit, it is intended for use with a (spare) proportional channel of the receiver to allow the user to operate the relays independently i.e. moving the transmitter joystick in either direction from centre operates the appropriate relay.
If used on a switched digital channel of the receiver, both relays operate simultaneously and in opposition (ie one ON and the other OFF, then vice versa). This is not recommended.
A dual switch unit, like this one, can be wired up to give simple forward/reverse/stop control of a motor – such as the bow-thruster in a model boat.
 View/Download:


Stock:

5

Model:

FE24 Dual 10 Amp Relay

SKU:

FE24 Dual 10 Amp Relay