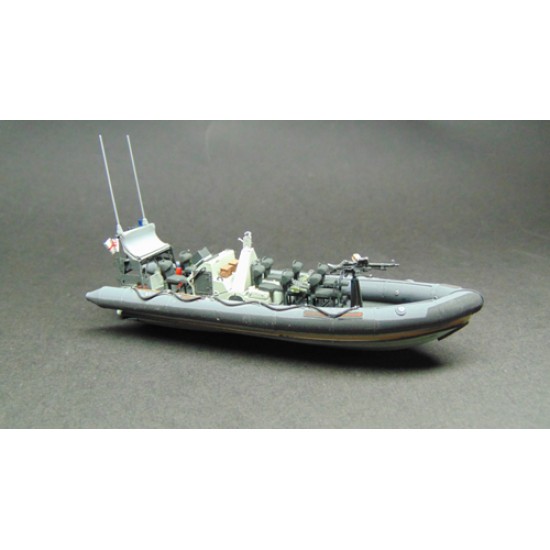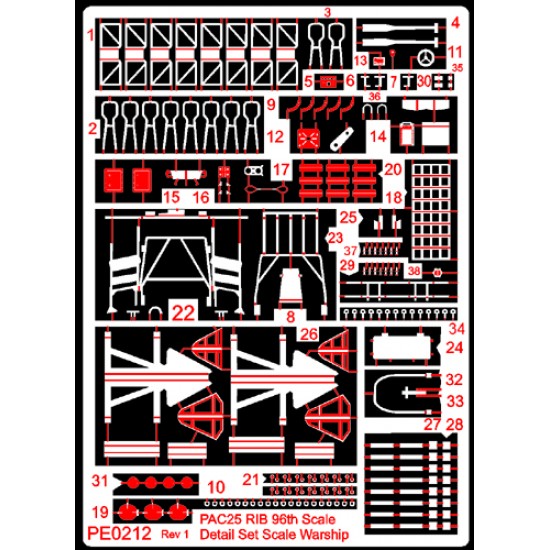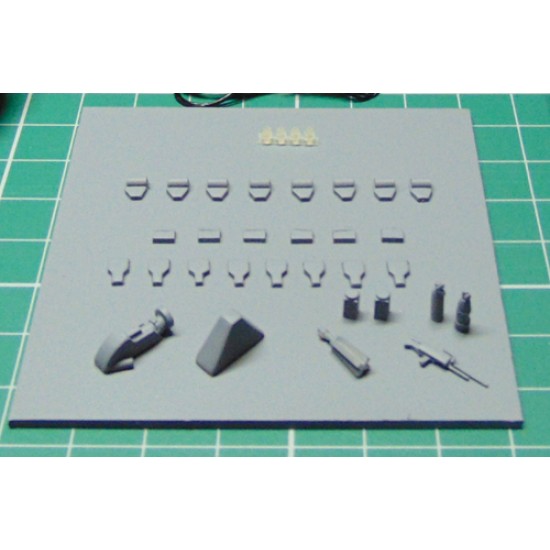 New



Pacific 24 RIBs 96th
Deployed on the Type 23 and Type 45 ships and others, the Pacific 24 RIB is mostly used for rescue, anti-piracy and counter narcotic missions. It is expected that the Pacific 24 will also be deployed on the new Type 26 in addition to the protection fleet assigned to the HMS Queen Elizabeth, the new Flagship of the Royal Navy.
This new kit consists of a cast resin hull with additional resin parts for the centre console, seat backs and cushions and various other items such as the Fire Extinguisher, ammo boxes and the GPMG and its pedestal in White Metal. The etch set provided is extremely detailed complete with comprehensive instructions including location diagrams, paint guide and suggested paints.

To assist in the assembly, a laser cut acrylic stand is included in the kit which simply requires glueing together.

Although most ships had 2 Pacific RIBs onboard, this 96th scale version is being offered as either a single or double unit to cater for both ship and diorama builders. Anyone who wishes to display 2 RIBs as seen on the Type 45, for example, just needs to buy the 2 kit version.  
Stock:

3

Model:

PAC24RIBs96

SKU:

PAC24RIBs96